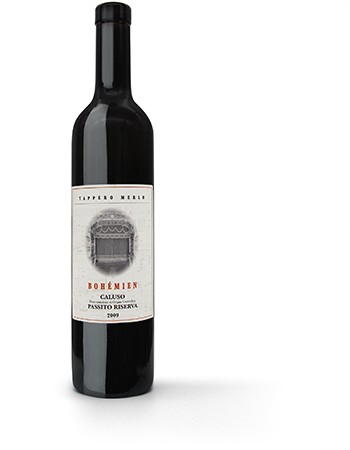 Tappero Merlo Bohemien 2009
The origin of these Passito wines can be traced back to Roman times. In the Canavese, Erbaluce Passito has been made by the same families for hundreds of years, and Bohemien follows this tradition. The best grapes are picked early and allowed to wither on racks in a well ventilated attic over the winter. These grape clusters have to be small and loose to ensure ideal drying. During the cool and humid winter months, botrytis sets in and further dehydrates the clusters, while adding delicate dried fruit flavors. After approximately six months of drying, the grapes are softly pressed, and the wine begins its long aging in oak.
Wine Specs
Appellation
Erbaluce di Caluso DOCG
Aging
The wine is aged in different sized oak barrels for three years before bottling. It then rests for a further seven years, gaining complexity in the bottle.
Wine Profile
Tasting Notes
Nose: Ginger, maple syrup, dried mango, dried pineapple, fig cake, dates, toasted almonds, crème brûlée, cinnamon, molasses, nutmeg. Taste: Fig, white chocolate, mandarin orange, tangerine juice, waffle with syrup.
Vineyard Notes
80% sand, 15% silt and 5% clay. In the vineyard, no chemicals, herbicides, insecticides, fertilizers are used and a very low use of copper. The grapes are harvested two weeks before the regular harvest in early September.
Production Notes
The grapes are placed in an attic for the winter to dehydrate. Botrytis also present on many of the clusters. The grapes are softly pressed in march. Natural fermentation starts slowly in oak barrels.
Food Pairing Notes
Squash ravioli, Pâté, cous cous with dates and orange peel, spicy cheeses, white or milk chocolate, pastries with almond, hazelnut or pistachio paste.
Other Notes
Certified organic vineyard with some biodynamic practices.