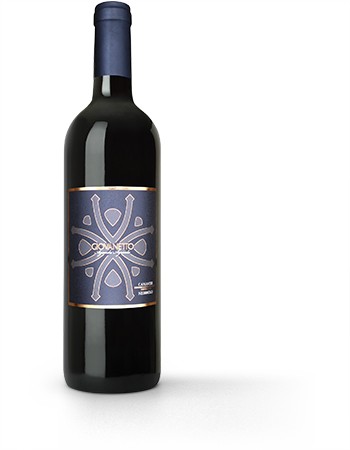 Giovanetto Nebbiolo 2017
If I was told that I could only drink one grape variety for the rest of my life, I feel confident that my choice would be Nebbiolo. A major reason is its diversity. Nebbiolo wines can range from tannic, austere and oaky and take years to unfold, or they can be lighter, fruity and pleasant. The Giovanetto Nebbiolo is the fruitiest and least tannic in our lineup, and can be enjoyed immediately. Concerning food, I find it pairing better with dishes more associated with Sangiovese like red sauces, than with dishes associated with Barolo such as heavy meat stews. It would also make a wonderful by-the-glass pour at restaurants.
The vineyards where these grapes are grown are about as beautiful as any I have ever seen. They are located at the exact point where the plains and the Alps meet. Look in one direction and you can see the plains of Piemonte, stretching out as far as the eye can see. Turn the other direction and snow capped mountains dominate the landscape. The vineyard is terraced and the vines are trained in overhead pergolas, traditional for this region. The land and winery are managed to have the lowest environmental impact possible. Previously these wines were only available to a small group of local connoisseurs. Only a small portion of the wines are aged in oak.
Wine Specs
Vineyard Designation
Piole
Aging
1 year in 500 litre French Durmast barrels then bottled and aged another six months before release.
Wine Profile
Tasting Notes
Pale garnet with orange rim. Aromas include Strawberry, raspberry, stewed tomato, chocolate, peat, and clove. Taste is red cherry, mint, dry leaves, and nutmeg
Vineyard Notes
Morainic soils; mostly sand, with some silt and clay. Vineyards planted between 300 and 350 meters elevation, with a south to southwestern aspect. Vines are trained in overhead pergolas and planted on rock terraces. Grapes are harvested in small hand carried containers in early October.
Production Notes
Temperature controlled Fermented in steel for 15-20 days.
Food Pairing Notes
Milk-fed veal, red sauce pastas, Fontina or aged Pecorino cheeses, duck, prosciutto