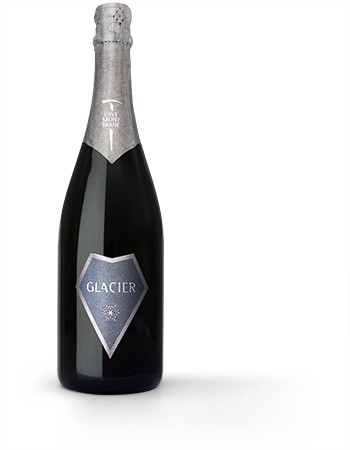 Cave Mont Blanc Glacier 2016
Why We Love This Wine
The two words that best describe Cave Mont Blanc Glacier: pristine fragility. Prié Blanc is an uncommon grape and there is very little to compare it to. However, in Champagne we look for freshness, purity and mineral. There are high levels of all of these in this dry, sparkling white wine.
On top of that, you are drinking wine from the highest vineyards in Europe.  Prié Blanc is the only variety that will grow at altitudes up to 4200 feet (1300 m). Even the pest Phylloxera will not survive this high up, so vines grow on their own rootstock. Grape growing is difficult here and most growers only own a tiny piece of land. 80 growers contribute to the wine, and the co-op is responsible for keeping the wine-making tradition alive. Their devotion to winemaking shows in Cave Mont Blanc Glacier, a superior example of dry, sparkling white wine.

Wine Specs
Appellation
Valle d'Aosta DOC Morgex et de la Salle
Aging
Disgorgement not less than after 20 months
Wine Profile
Tasting Notes
Lively hay yellow color with greenish nuances. Fine and persistent bubbles. Nose has lemon curd, white button mushrooms, grapefruit, jasmine, sage, thyme, parsley, baked granite, rocks baking in the sun. Palate is fresh not too acidic. Crisp, light, and clean. A mineral finish conveys the mountain territory.
Vineyard Notes
Thin, rocky soils. Terraced hillside is the highest elevation vineyard in Europe
Production Notes
Base wine is fermented in large wooden barrels (20%) and stainless steel (80%). Traditional second fermentation in the bottle.
Food Pairing Notes
Sashimi, seafood, fried chicken, popcorn, excellent as an aperitif, or for the whole meal.