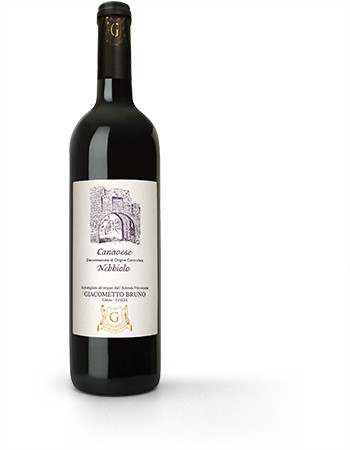 Giacometto Bruno Nebbiolo 2012
My favorite wine twice in blind tastings. Maybe an advantage was that it was older than its contemporaries. It is like soup on the fourth day—everything has melded together and you taste the individual components less. However, the individual components are beautiful, and all still there. The sweet aromas of rose and raspberry are balanced by savory tones of bay leaf and eucalyptus. The wine's age adds yet another dimension with porcini mushrooms and coffee. With the tannins softened, the wine just seems to float effortlessly over the tongue. The most classic structure, with tons of lift.
The Nebbiolo vineyard is located in Erbaluce di Caluso DOCG, but cannot be labeled as such. Instead, it takes the designation reserved for other varietals, Canavese DOC. Nebbiolo has centuries of history in the Canavese. Bruno Giacometto releases the wines when he thinks they are starting to drink best, so 2012 is the current vintage for his Nebbiolo. A fantastic dinner wine, it's mellow enough for salmon but structured enough for red meat. Restaurants can share the wonders of aged Nebbiolo for a great price.
Wine Profile
Tasting Notes
Wild cherry, smoke, meaty mushrooms like porcini, Laurel, coffee grounds, wet pipe tobacco, eucalyptus, raspberry, coca-cola concentrate.
Vineyard Notes
6 hectares (15 acres) total. In 2016, Bruno Giacometto started converting the vineyards to organic farming. The Nebbiolo vineyard is one hectare (2.5 acres). The vineyards are located in the best areas in the municipality that gives its name to the wine – Macellio, La Madonna and Sant'Antonio.
Production Notes
The harvested grapes are immediately transported to the winery. Fermentation takes place in steel tanks for 15-20 days. The wine is aged in larger format oak barrels for approximately one year. After bottling, it is then aged another 6 years before release.
Food Pairing Notes
Dry-aged duck breast with cipollini onions, mushroom pizza, wild rice, roasted fennel bulb.